DAR MESHI, Lab Director, Email
Dar earned his B.S. in biology from UCLA, and his Ph.D. from Columbia University. After his Ph.D., Dar spent some time in New York working at advertising agencies like Ogilvy and Mather. He then worked as a postdoctoral research scientist at Brown University and Freie Universität Berlin. In his spare time, Dar thinks about the length of his pants.
——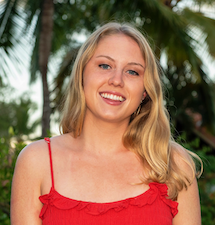 KAITLIN LEWIN, Graduate Student
Kaitlin graduated cum laude from Gettysburg College with a degree in Psychology and Neuroscience. After her undergraduate degree, Kaitlin taught English in Northern Thailand. Outside of the lab, you can find her trying to balance a healthy mac-n-cheese to exercise ratio, or talking about the latest book she read.
——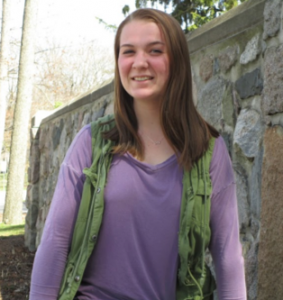 CARRIE FORREST, Undergraduate Research Assistant
Carrie is a junior majoring in both neuroscience and Spanish, and she hopes to continue conducting research when she finishes her degree. Carrie grew up in Rockford, Michigan, and in her spare time, she enjoys watching movies and singing along to music with her friends.
——
ISABELLA GREEN, Undergraduate Research Assistant
Isabella is a junior majoring in Neuroscience and Anthropology. She's from Evanston, IL and has 13 years of ballet training. In her free time she enjoys boat rides and telling people about her awful wisdom tooth surgery.
——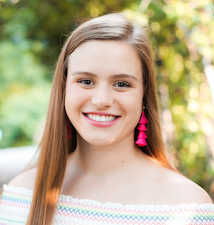 SOPHIA BALOW, Undergraduate Research Assistant
Sophia is a freshman studying advertising management. She grew up in Plymouth, Michigan and is also on the Michigan State swim team. She loves to watch Netflix and hang out with friends and family in her spare time.
———
SMN Lab Alumni:
MAURA GLYNN, Undergraduate Research Assistant, 2017-2018
DAN HENLEY, Graduate Student, 2018-2020
MATT MULATTIERI, Undergraduate Research Assistant, 2018-2019
CEYLAN ÖZDEM-MERTENS, Postdoctoral Research Fellow, 2018-2020
ARSH SINGH, Undergraduate Research Assistant, 2017-2018