DAR MESHI, Lab Director, Email
Dar earned his B.S. in biology from UCLA, and his Ph.D. from Columbia University. After his Ph.D., Dar spent some time in New York working at advertising agencies like Ogilvy and Mather. He then worked as a postdoctoral research scientist at Brown University and Freie Universität Berlin. In his spare time, Dar thinks about the length of his pants.
——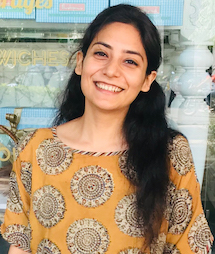 ARDAMAN KAUR, Postdoctoral Research Fellow
Ardaman received her undergraduate and postgraduate degrees in Electronic Science from the University of Delhi, India. She then completed her Ph.D. in Applied Physics jointly from Delhi Technological University and INMAS, DRDO, India. Apart from her interest in brain research, she likes to explore Bhangra dance moves and experience quality moments with her family.
——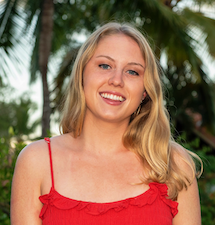 KAITLIN LEWIN, Graduate Student
Kaitlin graduated cum laude from Gettysburg College with a degree in Psychology and Neuroscience. After her undergraduate degree, Kaitlin taught English in Northern Thailand. Outside of the lab, you can find her trying to balance a healthy mac-n-cheese to exercise ratio, or talking about the latest book she read.
——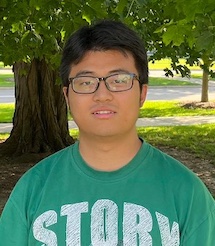 ZIJIE MEI, Graduate Student
Zijie received his bachelor's degree in Psychology from Peking University in China. He's currently interested in conducting research into social decision-making. Besides his research, Zijie enjoys playing basketball with friends.
——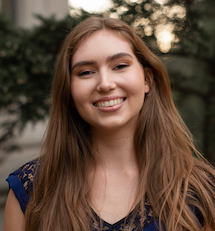 SARAH HOOGSTRATEN, Undergraduate Research Assistant
Sarah is a sophomore studying Neuroscience. She grew up in East Lansing and is also a member of the Spartan Marching Band Color Guard. Outside the lab, you can find Sarah listening to the How To Train Your Dragon soundtrack or drinking iced coffee.
——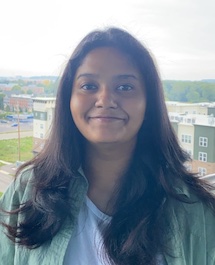 OLIVIA PAL, Undergraduate Research Assistant
Olivia is a junior majoring in Computer Science and minoring in both Cognitive Science and Computational Mathematics, Science, and Engineering (CMSE). She is an international student from India, currently serving on the e-board of the Bengali Students Association. Outside of homework and research, Olivia likes to recreate viral recipes from TikTok.
———
SMN Lab Alumni:
SOPHIA BALOW, Undergraduate Research Assistant, 2019-2023
CARRIE FORREST, Undergraduate Research Assistant, 2018-2020
ISABELLA GREEN, Undergraduate Research Assistant, 2018-2020
MAURA GLYNN, Undergraduate Research Assistant, 2017-2018
DAN HENLEY, Graduate Student, 2018-2020
MATT MULATTIERI, Undergraduate Research Assistant, 2018-2019
CEYLAN ÖZDEM-MERTENS, Postdoctoral Research Fellow, 2018-2020
ARSH SINGH, Undergraduate Research Assistant, 2017-2018